Project 2 – Special Education

Renovation of special education facilities.
Architect – Platt Whitelaw
Contractor – Whillock Contracting Inc.
Status –
Construction documents for modernization of special education classrooms in Bldg. 600 were submitted to DSA on February 6, 2014 and approved on August 14, 2014.
Construction began in November 2014.
Demolition is mostly complete and underground work is under construction.\
Interior framing and rough electrical are in progress.
Occupancy is expected in Fall 2015.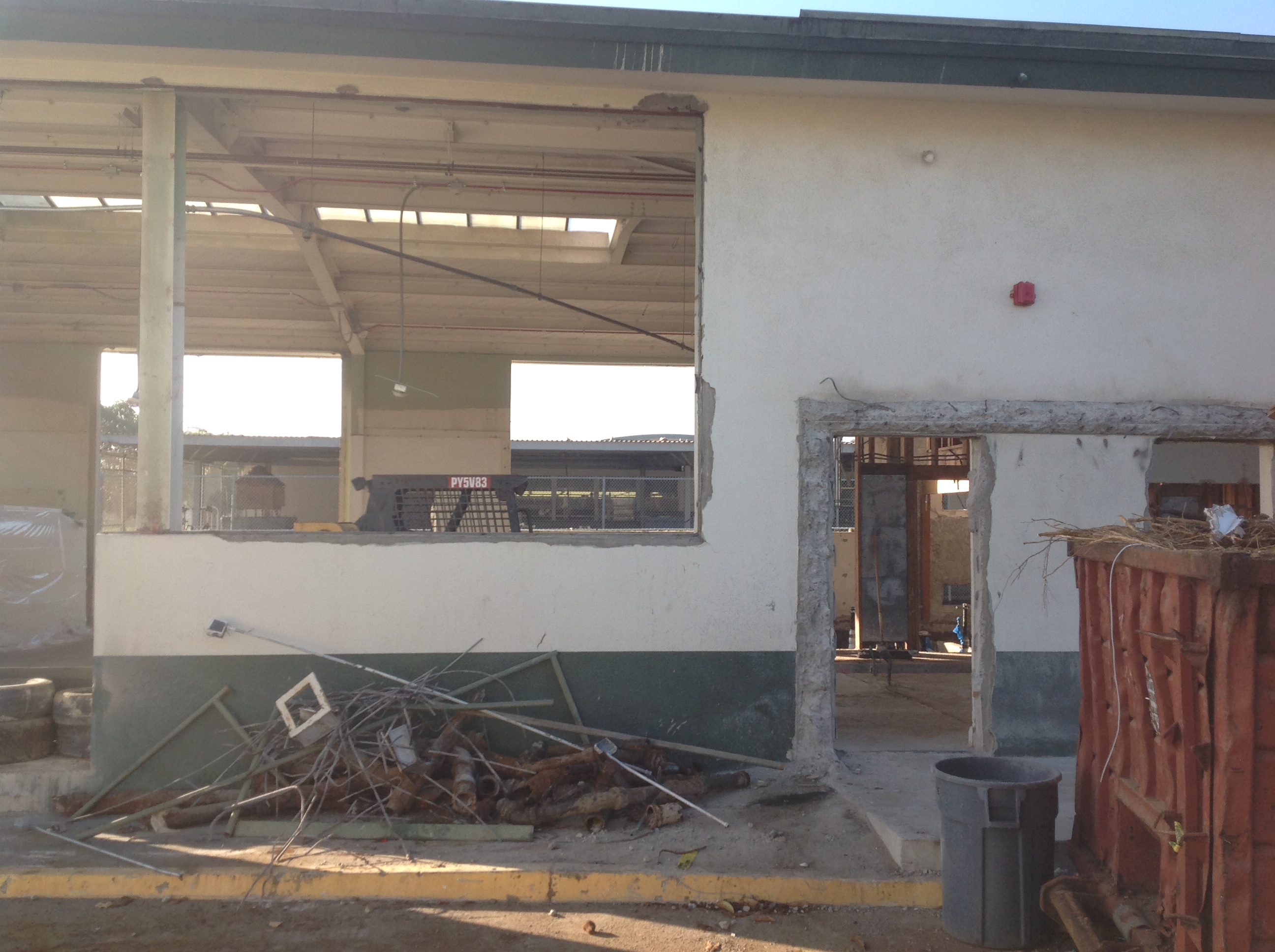 ---
Project 2 – Electrical Upgrades

Upgrade of the electrical system due to deterioration from saline soils.
Architect – Platt Whitelaw
Contractor – Precision Electric
Status –
This is a non-DSA project.
Underground and building conduit work was completed during the winter break. The contractor will come back during spring break to complete the wiring part of the project.
---
Title IX –
Renovation of the softball field
New backstop and fencing
New dugouts
New scoreboard
New teamroom
New fire lane and fire hydrant
Architect – RNT Architects
Contractor – Nuera Contractor
Status –
Complete in 2013

and

certified by DSA on 4/30/14
---
Project 1 –
New 4,452 square foot ASB building including new food service facilities.
Modernized Administration and Student Services building. The old administration building (9,836 square feet) was modernized and includes the learning center.
Modernized 2,200 square foot building for use as a parent center.
Interim Housing
Architect – LPA, Inc.
Contractors –
The Augustine Company (new and modernized buildings)
GEM Industrial (Interim Housing)
Status –
New building and modernization complete in March 2011 and

certified by DSA on 4/30/14

Interim Housing complete in 2009 and certified by DSA on 2/24/11